You don't always have to buy commercial food for your furry friend. If you have the right ingredients and most importantly, a knack for cooking, then here are some of the best homemade dog food recipes.
Homemade Dog Pot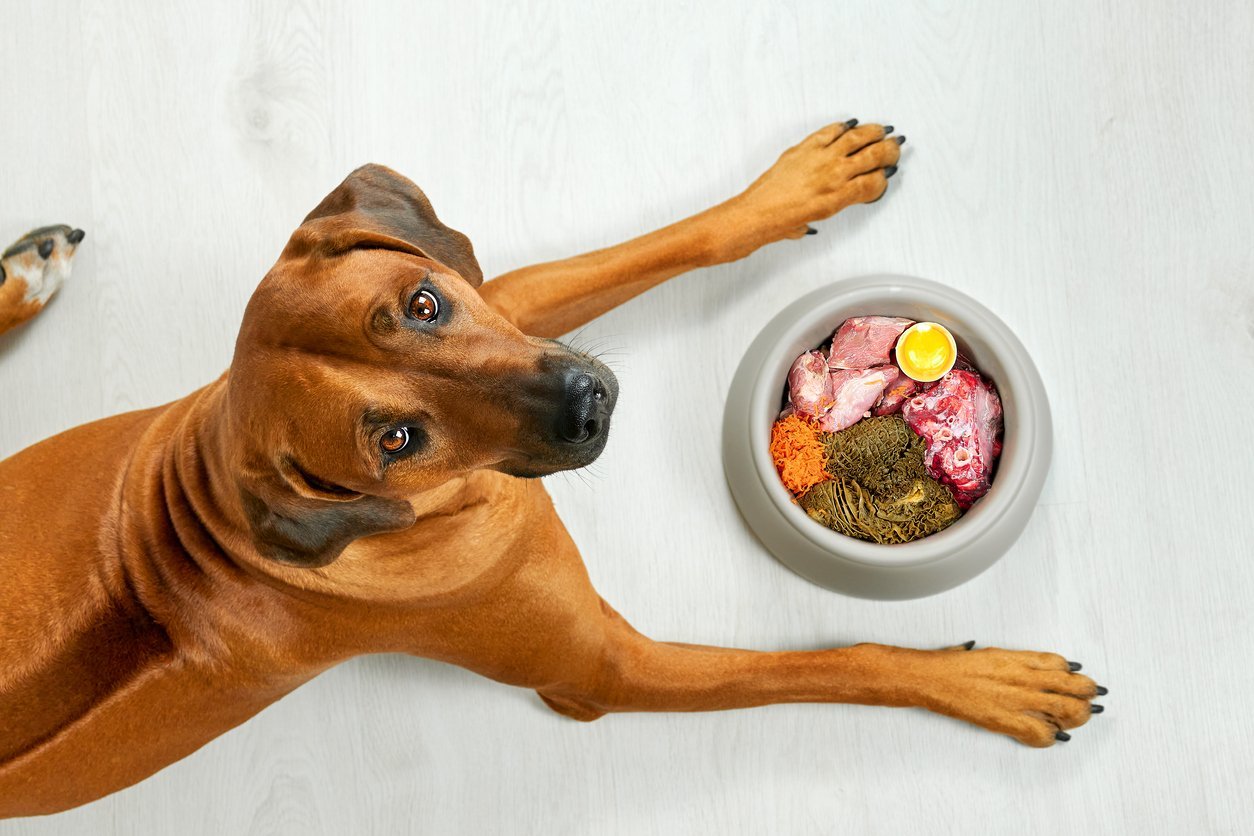 Ingredients you'll need:
5-6 cups of cooked organic brown rice
3-4 hard-boiled eggs
½ cup of minced parsley
2-3 tablespoons of safflower or olive oil
2 pounds of lean ground beef, cooked thoroughly
2-3 medium-sized carrots, thinly sliced
Instructions to make Homemade Dog Pot:
Step 1: You start by taking a large bowl and then adding around 5-6 cups of cooked organic brown rice, 2 pounds of cooked lean beef, the shredded eggs, sliced carrots, minced parsley and then the oil. Combine properly and serve to your pooch.
Note: The food can be stored tightly in a container and kept in the fridge.
Reviews:
"With this type of diet, it is common to feed a dog 1 cup of food for every 10 pounds. But, I would also recommend talking to your vet to get a better answer on the exact amount to feed your dog!I hope this helps." – From Z
"A little over two years ago, my small miniature poodle was diagnosed with the beginning stages of kidney disease. I showed my veterinarian the recipe you make and asked if I could try this for Buffy. He gave me the go ahead. Well here we are better then two years later, the kidney disease has not progressed at all. Did I mention that Buffy is almost 18? I usually make two batches at once. One of the ground beef and one of ground chicken or turkey. I portion it out into 1 cup containers and freeze it. She is one happy little girl and I am one very happy pet owner. Thank you so much for posting this recipe." – From Sandi
"I have sometimes cooked from scratch for our dogs over the years, and this has motivated me to do so again. This looks even better than the bags of FreshPet I often buy. But I have a question that has nothing to do with the recipe." – From Laurel
"I just started using your recipe for my 2 small dogs. They absolutely love it! They both have very sensitive stomachs and have frequent diarrhea. The first week I used white rice and they seemed OK." – From Gina
Easy Turkey Food for Dog
Ingredients you'll need:
5-6 cups of water
1-2 cups of brown rice
1-2 teaspoons of dried rosemary
One pound of ground turkey
16 ounce of frozen broccoli, cauliflower and carrots mixture
Instructions to make Easy Turkey Food for Dog:
Step 1: You start by adding the ground turkey along with 5-6 cups of water, 1-2 cups of brown rice and 1-2 teaspoons of dried rosemary into a Dutch oven (make sure it's a large one). Start on high heat and reduce to low heat and let the mixture simmer for around 15-20 minutes.
Note: It is important to stir well until the ground turkey is broken up and distributed properly.
Step 2: Now, start adding the frozen veggies and let it cook for some more minutes.
Step 3: You ca now serve a portion to your pooch and refrigerate the rest.
Reviews:
"My dog loved this! I made very few changes. Instead of mixed veggies I used a couple of carrots that I grated and a half a bag of frozen french cut green beans that I minced. I used 1/2 tsp garlic powder and added 1 tbsp milk. I boiled everything together uncovered until it nearly all the moisture was out. I also added about 1/2 cup of leftover shredded chicken from our dinner last night! I plan to make this often and change up the ingredients along with adding some bone meal." – From Missy