I'm very fond of dog movies – not just because they are acutely relatable and hilarious, but because I can always watch them with my pouch. So, here's another list of some of my favorite and some of the very best dog movies I recommend for light-hearted pleasure and sheer enjoyment!
Beethoven's Treasure Tail
My first recommendation of a good dog movie was Beethoven, the first movie in the franchise and if you enjoyed it, along with the sequels, you will definitely fall head over heels for this one. Now, for those who didn't get to watch any of the installments in the Beethoven series, that's completely fine as this movie is a standalone sequel –it disregards most of the story plots from the previous installments.
Beethoven's Treasure Tail follows Eddie Thornton, a dog trainer, as he gets entangled in an unwanted adventure with his dog, Beethoven. After a disaster of a movie shoot, the big-hearted pooch and his trainer are fired from the movie and are asked to take a very long break from Hollywood. On their way home, they get stranded in a small coastal village called O'Malley's Cove. And, there Beethoven saves an adorable little boy named Sam Parker, who lives with Grace O'Malley and his mother, Anne Parker, who doesn't really like his son befriending a dog.
While Beethoven is happy about finding a new home and a new boy to play with, Eddie doesn't want to stay one second more in O'Malley's cove, which is going to go bankrupt soon. However, the little boy is dead and set on saving his town from trouble by finding Captain O'Malley's treasure and with Beethoven, together they embark on a quest to bring the whole town together and save the people from Mr. Boogersugar…oops, sorry, I meant Mr. Bruchschnauser.
People's Reviews:
"Amazing movie. Haven't seen a better movie in all of my days. Would highly recommend to anybody who's looking for a good time. Complete with moving scenes of high emotion, and a fantastic soundtrack that can bring you to tears, Beethoven's Treasure Tail, is a perfect example of advancement and quality in modern cinema. 10/10 would watch again." – From Luke Taylor
"Not a great mood to watch a movie with many stupid characters with the same cheesy plot as every character would act in a direct to DVD movie. Please skip it unless you're a big fan of conservative actors who supports far-rightist maniacs in American congress." – From David Tello Benites
"Beethoven strikes again, this time with another fun-filled adventure. I loved it!" – From Elisha. T
Scooby-Doo: The Movie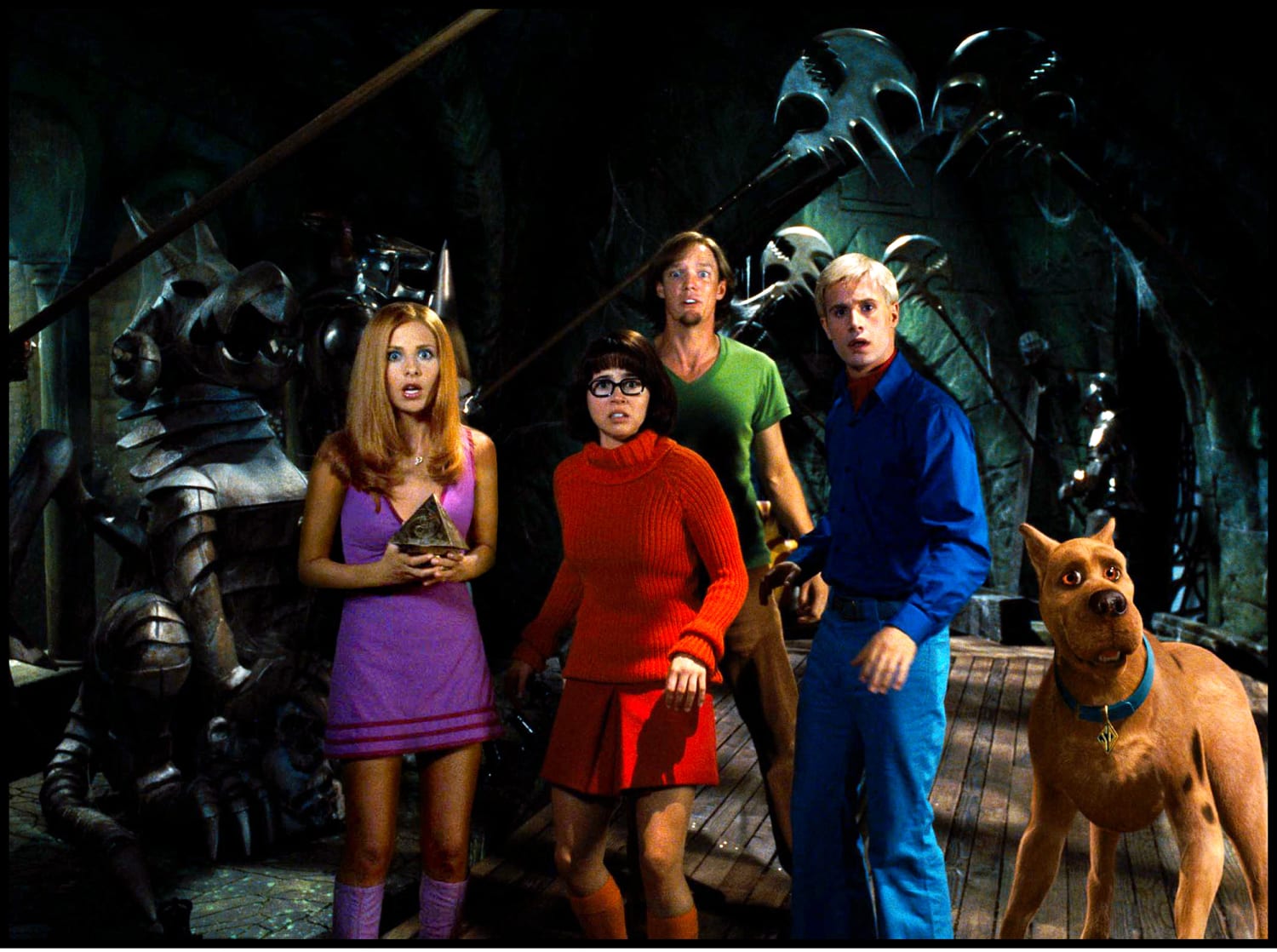 Every time this movie airs on any of the movie channels, I am the first one to leave aside my work or my household chores and watch it once again for like the thousandth time.
I still remember watching the series, Scooby-Doo, Where Are You! during my childhood. I remember watching each episode with rapt attention and I can still repeat many lines from the series. It was one of the most popular shows back then and even when idiotic characters like Scooby Dum and the annoying Scrappy Doo were added, the show still had its charms. And, when I watched the movie, I was hooked immediately.
The movie pays tribute to and deconstructs the Scooby-Doo series as a whole. Their friendship is still strong even when separated, Daphne is still as beautiful as ever and Shaggy and Scooby still find the monsters scary as hell. Trust me, this movie will feel like a Scooby-Doo cartoon episode in live-action, especially with all the fart humor.
People's Reviews:
"I must admit that I really enjoyed it, Faithfull to the cartoons and the cast look great, Scooby looks pretty good and I did laugh a few times, Kids will love it, Deserves more credit." – From Jamie. C
"This live-action Scooby-Doo film is an atrocity beyond imagination. Hanna-Barbera should be really ashamed for allowing such garbage to be made. Plus, the casting actually isn't that bad (Freddie Prinze Jr. as Fred, Sarah Michelle Gellar as Daphne, Matthew Lillard as Shaggy, etc.), however the performances are piss-poor. But then again, the dialog is terrible." – Dan. M
"Great movie! Hilarious, adventurous, action-packed, inspiring, goofy – you name it!" – From Shana. M