There's this common perception among pet owners that they should never trust commercial pet food. Honestly, I used to share the same opinion but I've come across some very trustworthy good pet food brands and I'd like to share them with you.
Royal Canin
Each dog has unique needs and requirements based on its lifestyle, breed and size, but Royal Canin provides the best food to every dog. 
This dog and cat food manufacturer were born in 1968. A French veterinary surgeon called Jean Cathary who used to work with bulls and horses believed that nutrition has a significant impact on the health of animals. And, so after coming up with successful recipes and diets that could improve a pet's health, he decided to create a brand called Royal Canin.
In a surprisingly short period of time, the company earned fame and became known as the first to manufacture dry pet food in France. As production increased, so did the company's structure. In 1972, it was sold to the Guyomarc'h Group, bringing more expertise to economies of scale. Finally, in 2001, the company was sold to Mars, Incorporated and became a major subsidiary of the organization.
Today, the food company is known for its excellence and ground-breaking nutritional solutions that are both aimed at one thing: making the world a better place for pets. The food manufacturer not only focuses on creating specific diets with the latest ingredients and formulation trends, but it also aims at providing a consistently balanced nutrition diet for cats and dogs.
Pros:
Royal Canin provides premium nutrition for all kinds of breeds. For example, the almond shape kibble was specially created to fit the needs and eating habits of Persian cuts that have unique jaw structures.
The products of Royal Canin take into consideration health concerns and the needs of animals with sensitivities or allergies.
Each nutritional diet is packed with vitamins, fiber, prebiotics, and antioxidants and mineral that are essential to every pet's nutritional needs.
Royal Canin's goal is to carry out extensive research in order to provide effective and science-backed food formulas for pets.
All their efforts are centered on choosing high-quality ingredients and buying raw materials from trusted suppliers and manufacturers.
Royal Canin is also known for its unique commitment to sustainable business practices.
Eukanuba is another pet food brands that's operated and managed by Royal Canin and the brand is also based on the same philosophy of improving food formulations for pets.
Royal Canin also consists of some special carnivore diets that incorporate high levels of meat in the diet.
The food manufacturer is known to be the best in the industry in setting high and rigorous health and safety standards for the preparation and distribution of pet food.
The company also believes in maximizing customer satisfaction and earning customer trust.
Awards and Recognitions:
Royal Canin received the award for 'Best Specialist Cat Food' by the annual Your Cat and Your Dog Product Awards.
In 2022, the food manufactured was awarded with the VETTY Award in the in the Best in show (for-profit) award category.
Pet Owner Reviews: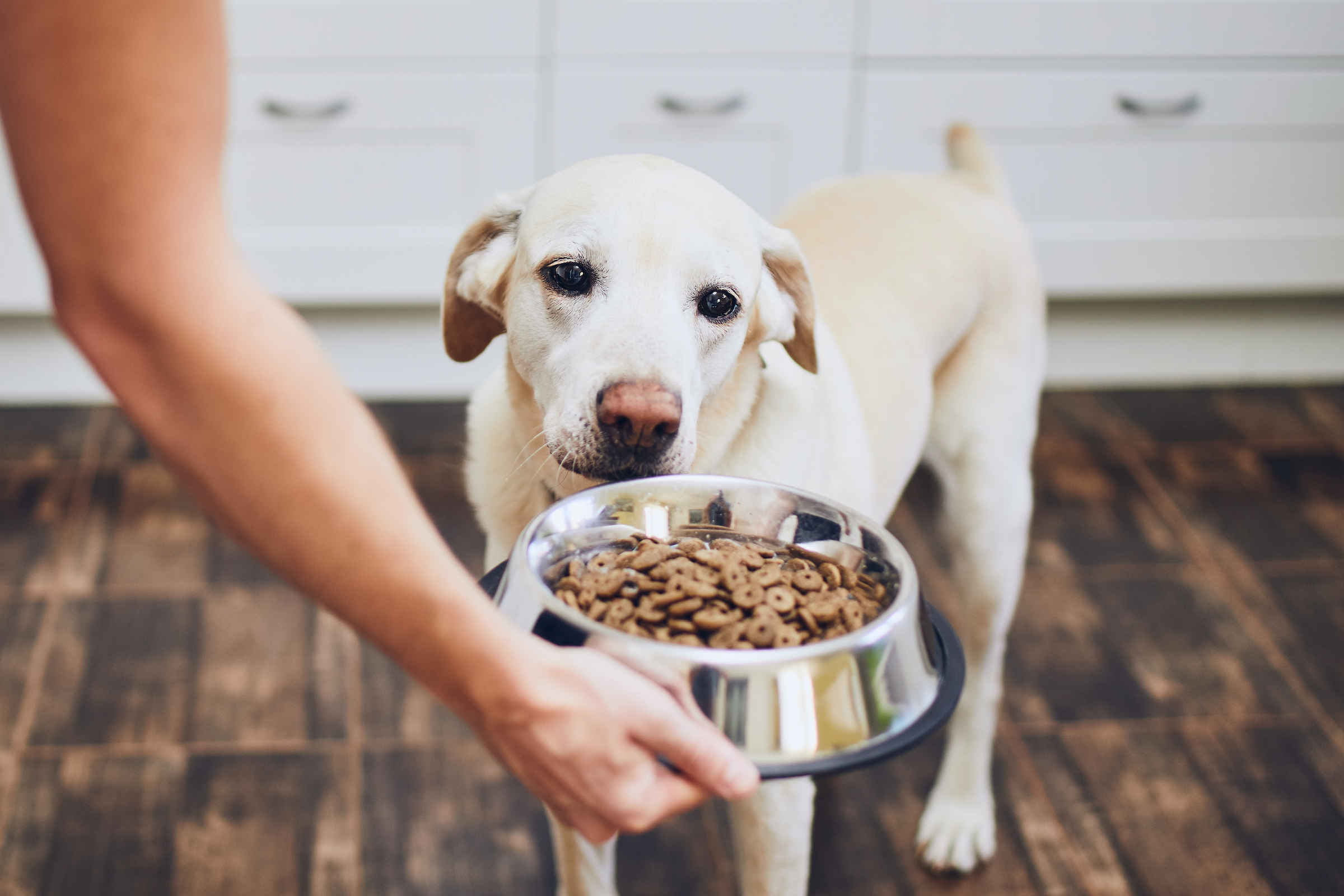 "I've been feeding my dogs with this food for years now and they really enjoy it. So, I recommend this to all." – From Layla. P
"My vet recommended Royal Canin and I must say it's really great. I had excellent results with the canned food and the customer service is fantastic also." – From Krista. B
"Prices keep going up while serving sizes go down. Veterinary prescription food is so overpriced, while consistently out of stock. It's more affordable to hire a vet nutritionist with a homemade diet." – From Jennifer Gregory
"I started feeding my pooch with the digestive care wet food. But, after a week, she stopped drinking and eating altogether. She was in a very bad shape. She became so ill till she died. I am writing this to prevent people from buying from Royal Canin and helping them in keeping their pets safer." – From Leslie. M